How Can Medical Marijuana Aid in Breast Cancer?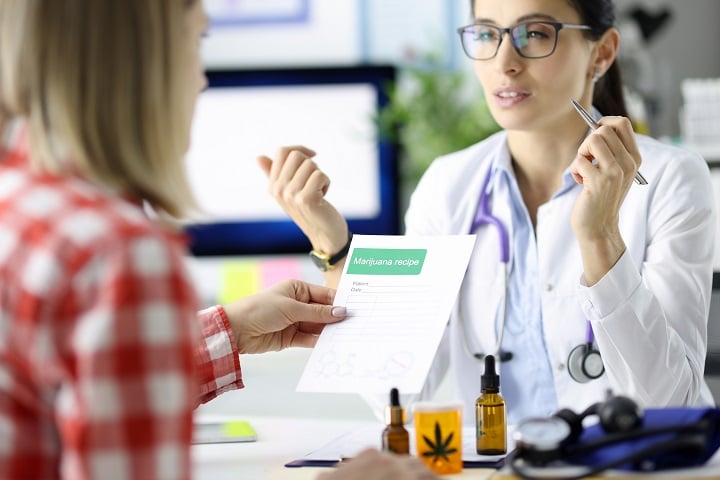 October is the Breast Cancer Awareness Month. When a month is completely dedicated to a specific cancer type you know how severe it is. Here we will describe how medical marijuana helps in controlling the symptoms of the breast cancer.
The most common question arising is how this marijuana aids in treating the patients of breast cancer. Is there any benefit? Can it really help e patients? Is it the cure? It is important to note that instead of having numerous laboratory research there is very little proof that marijuana can help in cancer cure. However, the research says that marijuana has the capacity to prevent, delay or destroy malignant or carcinogenic cells of tumors. As of now, this is used combined with traditional treatment ways.
One study on the use of medical marijuana has recently been conducted in the University of South Carolina. The report published has said that the mice (the research were conducted on mice) that were injected with THC or tetrahydrocannabinol along with a strong caner causing agent do not develop cancer. The mice that did not receive THC but only the chemical agent developed cancer.
Use of Marijuana for Breast Cancer
For breast cancer the doctors do not recommend marijuana for the tumor treatment rather this is for treating the ancillary conditions. These conditions come from the tough protocols used for treating cancer such as radiation and chemotherapy.
Medical marijuana is not a replacement of breast cancer but this is used for its safety and effectiveness for managing the side effects of the harsh medications of cancer. Some of the common side effects are depression, anxiety, sleeplessness, fatigue, pain and nausea.
Symptom Relief
Medical marijuana strains can ease some of the side effects and improve energy and wakefulness. Some of the strains can aid in relaxation acting as sedatives. If a patient feels fatigue during the daytime, the sedative could have reverse effects on the person. But the same strain will help someone who suffers from insomnia or sleeplessness. Moreover, there are cannabis strains that help in reducing appetite and some are there to improve appetite. Therefore, before using any cannabis product for yourself you should discuss the doctors.
There is another detrimental factor for treatment protocol for the patients in form of application method or delivery method. Some of the products are infused on bakery goods and it can take up to one hour to get the effect. There are some products that can be used by smoking and vaping. For the patients to get relief from the effects like nausea or vomiting the product will be ideal with fast onset time.
For your relief from medical marijuana see us here at The Peak Dispensing in OKC. We keep our dispensary doors open for you.