How Can Medical Marijuana Help You to Reduce Opioid Addiction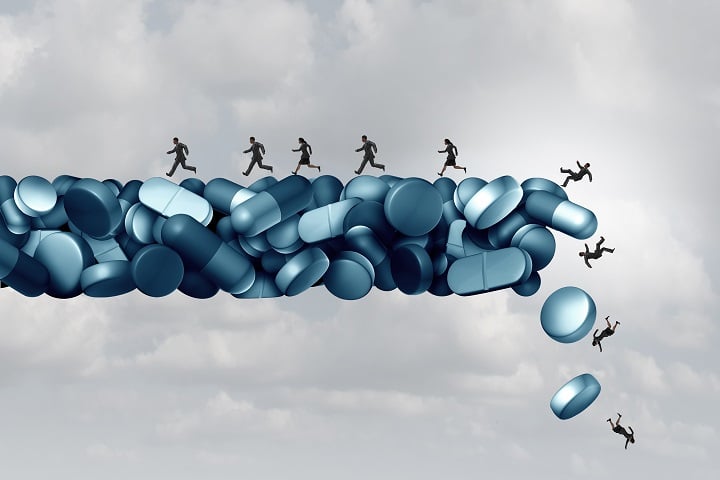 According to the research, more than 2.5 million people are suffering from opioid-use disorders in the United States. The addiction jeopardizes their life, happiness, health, everything. The people between 25 and 34 suffer more compared to other age groups. As reported by the Centers for Disease Control and Prevention (CDC), the total cost for opioid abuse is $78.5bn every year. More than 130 people die due to overdose every day. You may wonder that 40% of the deaths are because of prescription opioids.
But now medical marijuana has taken the place of opioids because it has remedial advantages with no addiction. Here, we have shared how medical marijuana can change your life.
It Can Reduce Opioid Usage
Medical marijuana can help you to reduce the symptoms of opioid addiction. According to the research, when medical marijuana laws went into effect, approx. 2.11 million prescribed opioid daily doses were reduced. If you are experiencing chronic pain due to injury or any other reason and have a history of opioid addiction, then you may use medical marijuana as an alternative pain management option.
Help You to Reduce Anxiety
If you are experiencing anxiety for a longer period of time, then taking medical marijuana can be helpful for you. If you experience anxiety due to obsessive-compulsive disorder (OCD), seasonal affective disorder (SAD), post-traumatic stress disorder (PTSD) and general anxiety disorder (GAD), then medical marijuana may reduce the anxiety on some level.
Patients May Get Relief from Withdrawal Symptoms
People who have stopped using opioids may experience several withdrawal experiences such as chills, bodily pain, nausea and mental stress. For those who have stopped using opioids, medical marijuana is helping them by reducing the symptoms.
There are plenty of people who are compelled to take prescribed opioids to get relief from their chronic pain. This type of pain can occur due to various reasons including sports injury, accident, and workplace injury and so on. If they stop taking opioids, then it can hamper their daily lifestyle. But if you use medical marijuana instead of opioid, then it can help you to get relief from chronic pain with very few negative side effects.
According to research, after using medical cannabis, more than 64% of patients lower their usage of opioids. Medical marijuana improves their quality of life.
Contact Us
If you want to buy good quality medical marijuana to ease your chronic pain, then contact The Peak Dispensary. You don't have to compromise in the quality and also get medical cannabis at an affordable price in Oklahoma.